Contact/Location

Facebook:
http://www.facebook.com/seomrasp
Email: seomraspraoi@gmail.com
Phone: 01 8728670
Address: 10 Belvidere Court, Dublin 1
Directions: Walk north along Gardiner St, past Mountjoy Square and turn right at the next laneway(Belvidere Court). Seomra Spraoi is about halfway down the lane on the right hand side(number ten).
We currently have fixed opening times from 6-10pm Monday to Thursday.
N.B. Seomra Spraoi regrets that we cannot offer a place to sleep in the social centre.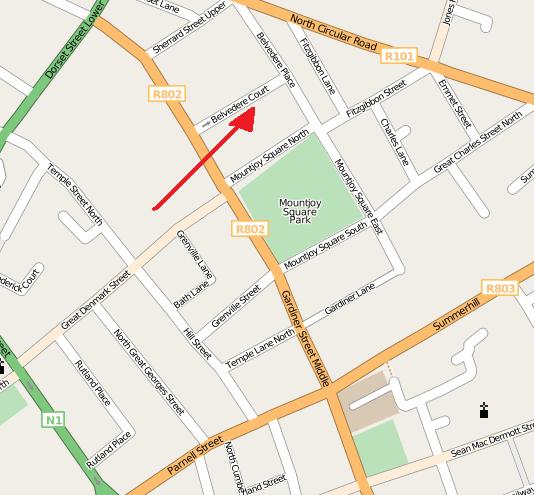 Document Actions